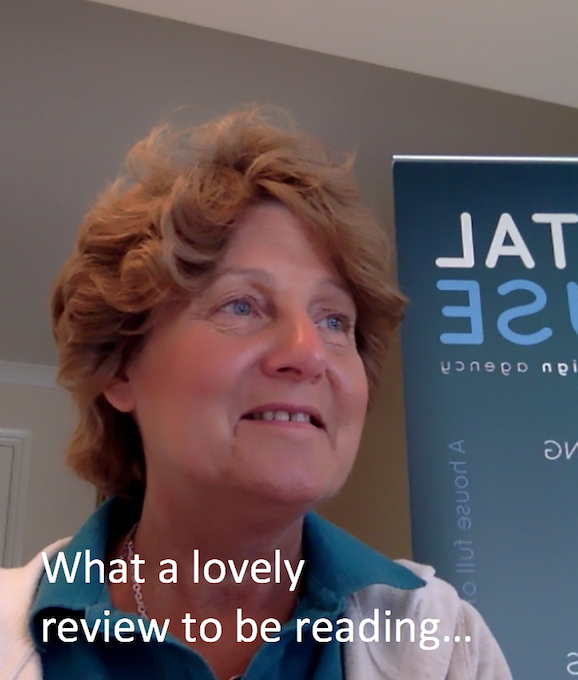 Refreshing your credentials and looking at building up your reviews.
 
Did you know that 91% of millennials trust reviews for a product or service as much as if it came from their own family or a friend? The numbers don't stop there; 83% prefer and believe reviews over other kinds of advertising, and over half of customers won't consider a business if it has lower than a 4-star rating.
Its time for us to work through the marketing equivalent of a spring clean!
This is a great opportunity, and I want to kick things off by explaining how credentials can win you new business and show off just how fantastic you know your business can be. Today we'll be talking about credentials.

This is probably you – and that's OK!
Most companies have a list of great achievements and fancy clients they just don't tell people about! It's understandable; the long list of 'nice to haves' doesn't often get a run-through when you're busy with the daily task of running a company.
There's gold there, though. Credentials are a way of showing a sort of social proof, which will influence a prospective client or customer's buying decision. People want services and products from established names that have experience, and there is no greater way to demonstrate that than by listing your achievements – and who you did them for.
Better yet, this gold is free – you've already done the work!

Actions to consider...
So, let's keep things quick. Here's what I think you should consider where credentials are concerned.
• Do an audit of the last three years of clients and customers. Pick the best and create or update your case study or review website page.
• Create a very brief questionnaire to send out to your mailing lists, customers and clients. Ask them directly what they liked most about you – and what convinced them to choose you. They'll be happy to help.
• Use these reviews throughout your website, in product sections and more. Get creative; even email signatures are an option.
• Encourage clients and customers to leave a review on your company's Google page and local listing.

See this lovely review from Anna of Bere Bakes who has written the following:
"I had online marketing consultation with Barbara regarding my start up business. As this was free I thought this would be quite brief but to my surprise Barbara spent over an hour going through all aspects of my business and gave me vast amount of ideas and information to work with. I would highly recommend Digital House and Barbara who looks at each business individually.
Thank you so much again for all the help.
I cannot praise Digital House enough."
(Reviewed April 2020 https://www.buywithconfidence.gov.uk/profile/digital-house-marketing-design/12023/)