SEARCH ENGINE OPTIMISATION (SEO)
SUSTAINED IMPROVEMENTS IN YOUR ONLINE VISIBILITY
We're refreshingly honest and our customers stay with us because they want to – we have no tie-in clauses.
At Digital House, real people are here to understand your business, listen to your requests and deliver the results. Our promise is to consistently work on your account to show sustained improvements in your online performance. Our team of search engine specialists are always up to date with the latest search engine changes and updates ensuring your website is never left behind.

We are a family run, trusted agency with both directors, Barbara and Sarah Payne heading up a team of experts, but also very much 'hands-on' and actively manageing SEO customer accounts too.
Best Practice SEO Hampshire
SEO is a core service and the foundation of our agency's reputation. Our Hampshire-based SEO company is consistently at the forefront of this rapidly evolving sector within the digital marketing space, ensuring that you stay ahead of your competitors. We never outsource our SEO, and our entire team possesses many years of experience in elevating websites in search engine rankings.
Delivering best practice SEO and maintaining continuous optimisation of your website is paramount to driving increased traffic. SEO often appears as a complex puzzle; here at Digital House, we are delighted to transparently explain the techniques we employ and how they contribute to elevating your website in search engine rankings.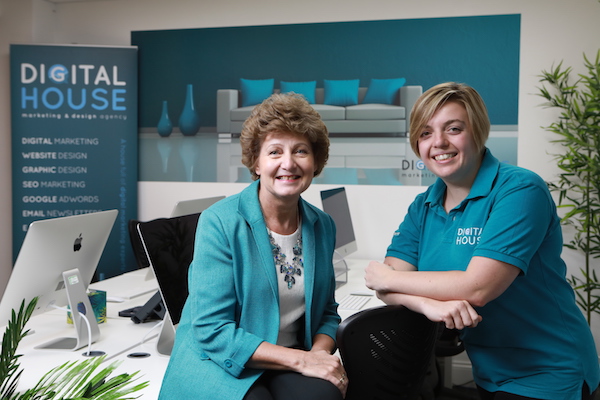 OUR INITIAL MEETING
Before you agree to any digital marketing with us, we'll sit down with you and find out exactly who your target audience is, what your goals are and where you would like to be found on the search engines. We are here to understand your business, listen to requests and deliver results.
KEYWORD & COMPETITOR RESEARCH
By using advance keyword research software and manual research, we have the ability to find out how many people are searching for your services and where your competitors are currently ranking on the search engines in comparison to your business.
LOCAL, NATIONAL & GLOBAL SEO
Wherever your potential customers are we have the skill set to get you where you need to be. Our SEO experts have over 15 years' experience to get your website to the top of the search engines no matter how high the competition is.
CODING SEO TECHNIQUES
Our team develop the building blocks to begin and continue your website moving up the search engines. Our specialist team are experts in writing Meta Data & Structured Data which allows the search engines to understand what your website is about.
ON PAGE SEO
'Content is King' – and yes it is incredibly important for Search Engine Optimisation. We will create new pages and tweak existing pages on your site. Content along with using other on page SEO techniques such as browser bar titles and alt tags all help to build your site up.
LINK BUILDING
Quality link building is much more effective for SEO than having a large quantity of poor links. We code links within your website and create high quality external links for you. Using online directories and social media can also give you high quality external links and contribute to the result of effective SEO.
GOOGLE
Google is the largest search engine in the world! It is important to be where Google wants you to be; that's why when we are working with you we will ensure your website is activated on all of Googles tools. We work with Google My Business, Webmaster Tools and Tag Manager.
REPORTING
The proof of the pudding is in the 'tasting' of our reports. We will give you all the information you could want and need to understand your websites performance. All of our clients receive regular communication by phone, email, meetings and an easy-to-read monthly report.